How many Cornish Cheeses can you name? How many Cornish Cheeses have you Tasted?
Are you starting to plan what to eat when you're next away on holiday? And looking for some local speciality that's easy and tasty? But not wanting to spend hours cooking? Nor wanting to go out to eat?
Then why not try some of these delicious Cornish Cheeses, all of which will add a true 'Taste Of Cornwall' to any meal or snack, whether you're staying in a cottage on a self-catering holiday in Cornwall, or at home - particulary as most of these Cornish cheeses are also available online, or a local farmshop or supermarket.
DAVIDSTOW CHEDDAR
-
probably one of the best known, available in most supermarkets.
Did you know that some of the milk used to make this award winning Davidstow Cheddar comes from Bodulgate Farm here in Trewalder, just down the lane from Rooky's Nook? Built on what was once a wartime aerodrome, the Davidstow creamery at Davidstow near Camelford, has been making this award-winning cheddar with its distinctive creamy character (possibly influenced by the ancient St David's Well nearby) for 60 years. - And it's..
.
'Made with a Cornish point of view'!
CORNISH YARG
Did you also know that Cornish Yarg was named after a farmer on Bodmin Moor whose name was Alan Gray, which is Yarg spelt backwards?
Plus, did you also know that Cornish Yarg is wrapped in Stinging Nettles - as the leaves attract naturally occurring moulds, which give an edible nettle rind that imparts a delicate, mushroomy taste to the cheese once matured?
Plus it can also be made using Wild Garlic, known as Wild Garlic Yarg, where the Wild Garlic leaves give a gentle garlicky flavour, and their moisture gives the cheese a slightly firm texture.
You can also watch how Cornish Yarg is made on http://youtu.be/uDWHIsbhQJM
CORNISH BLUE
Could this be Cornwall's version to a good Stilton? Here's another award winning, delicious farmhouse blue cheese, produced on the Stansfield's Farm on Bodmin Moor since 2001, with a sweet mild creamy taste and distinctive character.- Great with a glass of wine (particularly one from Camel Valley - here in Cornwall!)
MISS MUFFET & KELTIC GOLD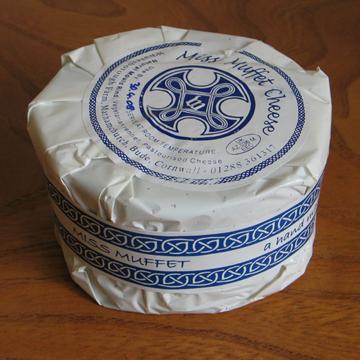 Are these 2 Cornish Cheeses similar to the best Dutch Edams and Goudas? These delicious handmade cheeses from Sue Proudfoot, the lady behind Whalesborough Farm and its beautiful Cornish cheeses, who learnt cheese-making from a family friend, and then set up her fledgling creamery in a converted corner of a grain store. Miss Muffet and Keltic Gold (a washed rind version of Miss Muffet bathed in local Countryman's Cider to create a true connoisseur's cheese) are both sweet flavoured cheeses with a supple texture, definitely 'semi-soft' with "a springiness and cleanness on the palate, like the best Dutch Edams and Goudas".
Remember it's never too late to book your next holiday at Rooky's Nook, luxury holiday Cottage for two, in Cornwall, and come and taste these local Cornish Cheese specialities for yourself!
LUXURY SELF-CATERING HOLIDAYS IN CORNWALL
Rooky's Nook Luxury Holiday Cottage For Two, Cornwall